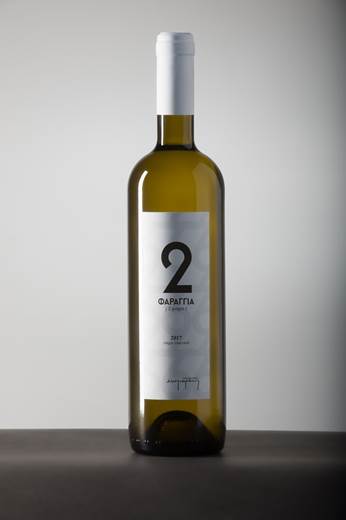 2 Faraggia White
A crisp white wine coming from Thrapsathiri and Muscat of Spinas.
In a 10' ride from the winery, between Agios Mamas gorge and Zofori gorge, you reach Livadakia vineyard, a 5.5 ht domain from where selected varieties are cultivated.
At 300m altitude, planted since 2000 mainly with indigenous varieties, we took advantage of the microclimate of the area and selected Thrapsathiri and Muscat of Spinas for that white suggestion. Blending the aromatic profile of Muscat together with the body and acidity of a non-so well-known variety such as Thrapsathiri, you can enjoy a refreshing, flavory wine, easily matching it with summer and aromatic recipes.
Thrapsathiri,
Muscat of Spinas
drink it young
P.G.I. Crete
with fish dishes,
sea food,
pasta and salads
Alc.12,5ο
9οC – 11oC