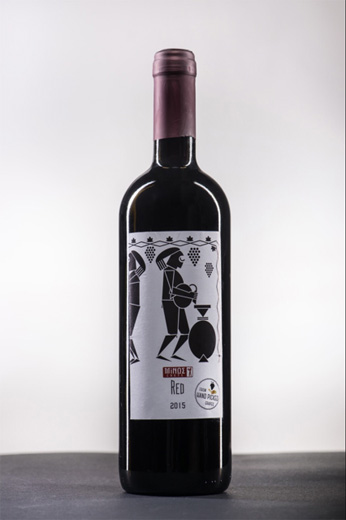 Vin de Crete Red
The Winery's classic label accompanying your daily table with the product of Cretan land.
A combination of the red grape varieties Kotsifali and Mandilari.
It has an intense red colour, the aroma of plum, cinnamon and raisin, soft tannins and a rich body.The grapes are cultivated in vineyards within and around the zone of A.O. PEZA and yield approximately 1.200 kilogram per 1.000 m2.
The vinification is carried through with the classic method of red vinification in special tanks.
It is bottled after it has been kept for 12 months in tanks.It can be aged for 3 years.
kotsifali, mandilari
3 years
PGI Crete
BBQ, rich pastas,
Mezedes
Alc.12ο
18οC